Seasonal Exhibitions
Cumulus Project Space holds seasonal exhibitions. OPEN 5-10pm on First Fridays & by appointment, email: cumulusprojectspace@gmail.com
Artist: Jose Ferreira
Refuge is an exhibition that explores stories from suburbs and towns across America. The project scrutinizes societal changes that valorize technology and promote a work ethic above all else, leaving people struggling to find time for sleep, rest and leisure. The ability to reduce sleep and make humans more "effective" has led to an erroneous concept of work as the most significant aspect of peoples lives. Augmenting this notion, the military and large corporations have taken that concept to a new level. In one case, the US Defense department spent large amounts of money to study a species of sparrows called the White Crowned Sparrow (Zonotrichia Leucophrys). Opening September 7 - October 10, 2018
Biocentric Interconectedness: Soul Power
Artist: Neil Goss
Neil Goss focuses his art on Earth processes while responding to human impacts upon the process. In 2012 he received two BFA's in Design (Textiles / Ceramics) from the University of Kansas SOTA. His work is dedicated to researching sustainable arts such as natural dyeing, weaving, utilizing hand-dug clay and foraged art materials. Goss teaches dyeing and weaving workshops and actively installs public art from coast to coast in the United States. Neil Goss is Artist-In-Residence for the 2018 Spring at Cumulus Project Space.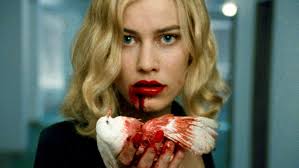 Artist: Johan Grimonprez
Directed Forgetting is an inquiry into the cultural amnesia currently sweeping the United States. This exhibition of Johan Grimonprez's films, suggests an implicit connection between manufactured cultural events and the way the media portrays them. Exploring themes of terrorism and denial, these works scrutinize the amnesiac denial of past conflict, a forgetting that is central to political rhetoric. Opens Dec.1
Take a walk into darkness where doubt and inner conflict dwell. Confront fear and befriend sorrow. In this realm of courageous torment, creation is born a victor, a light. Artists; Rickie Barnett (Ceramics), Gareth King (Photography), Mark Smeltzer and Kris Bruders (Freight Train Rabbit Killer) guide the path of forest shadows. Opens Aug. 4th through Oct. 6th, 5-9 on First Fridays.
Explore what connects the heart and the mind in the evolution of love and the dialogue that plays within, narrated by six artists. The interactive exhibit shares insight on the intimate relationships and the struggles that come with love. Opens April 7th.